Procrastinators Rejoice! 4 Quick Decorating Ideas for New Years
December 29, 2017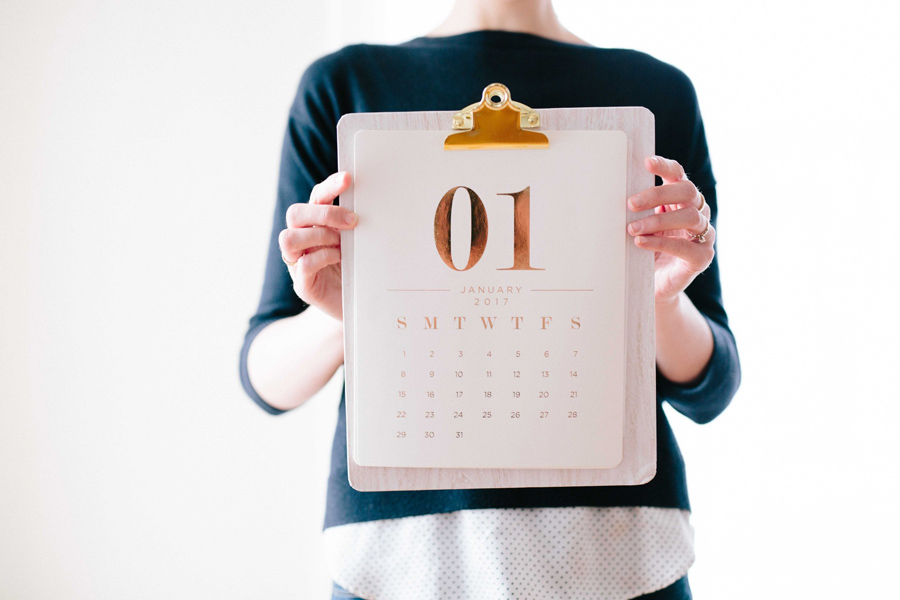 Do you have a New Years party coming up, but haven't had the time to decorate? You're FRUSTRATED because you have no idea where to start? Don't worry, there's still time to make your house look awesome without a ton of time!
Center of Attention

When someone enters a room, where do they look first? Many times, it's the wall that they first see when walking through the doorway.  We like to call this the "focal point".  If it's a fireplace, start there!  Decorating the focal point of the room will go far for the "WOW!" factor that we all want when spicing up a room.  If the TV is the place people look first, then try accenting above and below it.
Holiday Lights

Have extra holiday lights left over from Christmas?  We love to use strands of light to go around architectural features of the room.  Try placing them around the tv, windows, or existing wall decor.
Lighting can really make or break a space!  If you have enough ambient lighting (existing floor lamps, table lamps, etc.), you can turn off the overhead light and it will create a stellar atmosphere in the room.  No party-goer ever said, "Wow, I love that glaring overhead light you have in here!"
Metallic Accents

Do you have some metallic decor lying around the house?  We're talking any basic finishes here: gold,silver, or even GLITTER!  Anything that will pick up that light you're decorating with.  When there's good lighting paired with something shiny (we all look at shiny things, admit it), it can really make that focal point pop.
If you're in doubt about where to find some quick metallic accents, try out Hobby Lobby, Michaels, or HomeGoods.  We always find fun decorations there!
If you have a little extra time on your hands and want a fun project, you could buy the letters "NEW YEAR" or "2018" and glitter them.  Put them at the focal point under some string lights, and you've got a killer decoration.  If you like this idea, but don't have time to do that, try these out: http://www.michaels.com/darice-9.875in-white-light-up-marquee-letters/D044297S.html
Confetti Balloons and Twine

I know what you all think of balloons.  They're for kids' birthdays.  But they're so versatile!  An inexpensive option for decorating is to get some white or colorless balloons, gold or silver confetti, and twine.  Then, fill the balloons with the confetti using a funnel, and blow upthe balloons.  Tie them off, and hang them upside-down from the ceiling using twine.  If you line up five of these over the counter with the food or over a doorway, it will look awesome!  Walmart also sells a six-pack for cheap: https://www.walmart.com/ip/12-Gold-Confetti-Balloons-6ct/50017903
For hanging any decorations, we typically use tacks, sticky putty, or command strips.
With these decorations, your house will be decorated in no time! One of the best things about these hacks is that so many of them are already present in your Christmas decorations. Reuse those items that you worked hard to put up, and have a rockin' New Year's bash!