Well, it's that time of year when everyone is thinking about holiday decorating, we wanted to put together some fun accent decorating tips and décor finds to help with easy seasonal transitions and spread cheer to your homes. No easier way to do this then adding/swapping out greenery and botanicals for a festive feeling. Remember if you are listing or on the market, please don't decorate! These items are great for personal use when properties are not for sale or some great gifts ideas for new homeowners or friends who host for the holidays. Dried/faux botanicals are a great no maintenance option, especially for those without a green thumb or will be traveling over holidays. Be sure to order items as soon as possible to avoid holiday shipping delays this time of year.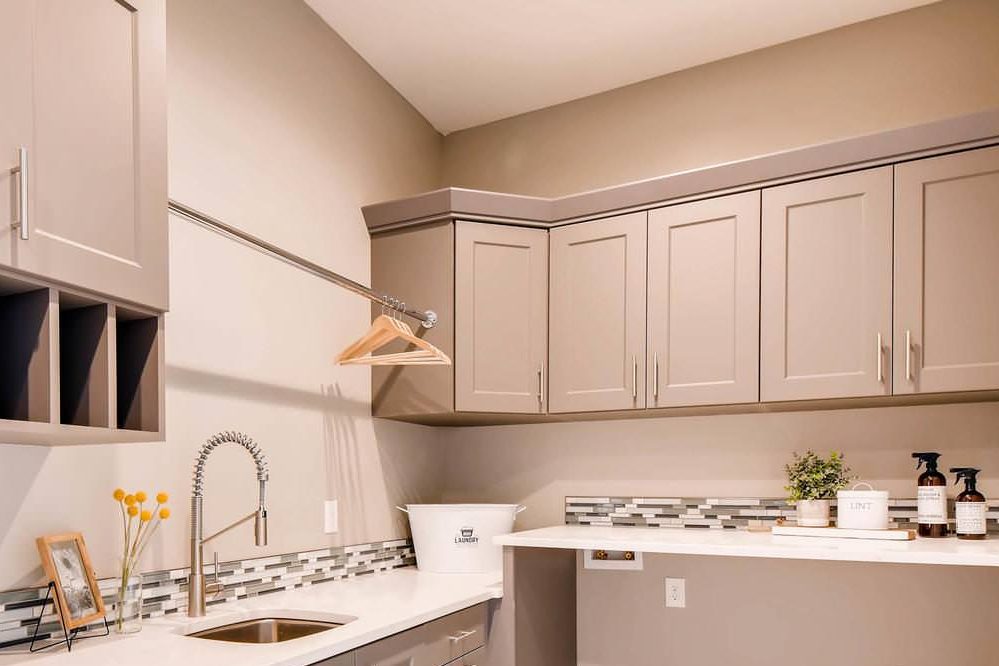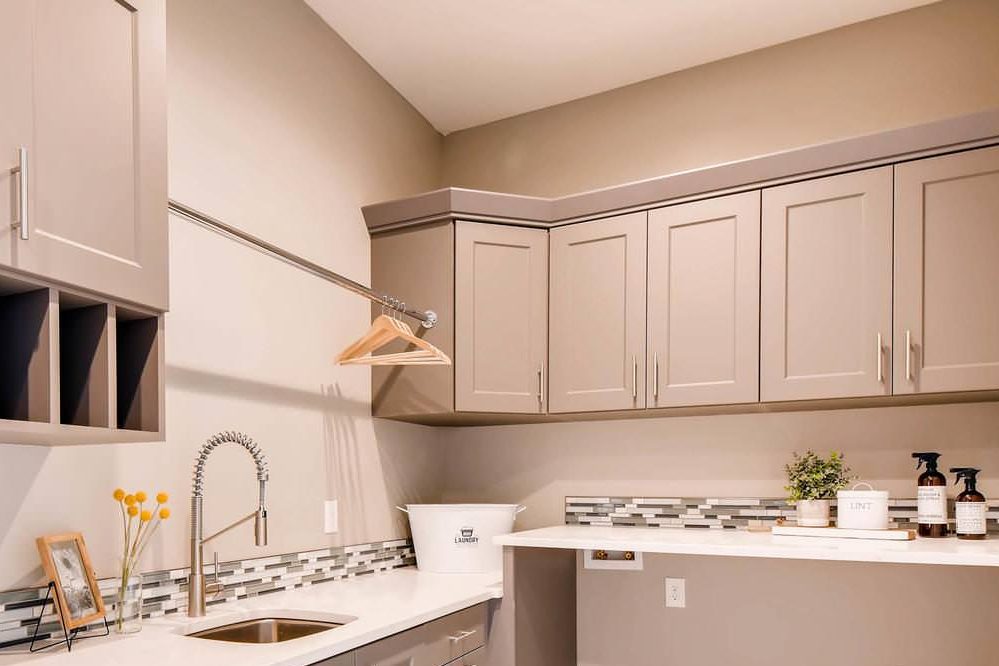 Lets talk wreaths, when most people think wreaths, they think front door and yes, changing the front door wreath for every season or adding seasonal pops of dried botanicals and/or ribbon is a great easy seasonal decorating win. Just remember if you are changing the wreath for every season protect your investments by purchasing the proper storage containers for wreaths that are not in use. This extends the life of the wreath so you are not constantly buying new every year (unless you purchase live greenery) and can spend a bit more for quality show pieces. We have found some great storage containers for wreaths/garland as well as holder/hangers for doors, mantels and shelves. We are always updating our finds and you can shop our stiles on our LTKit link here.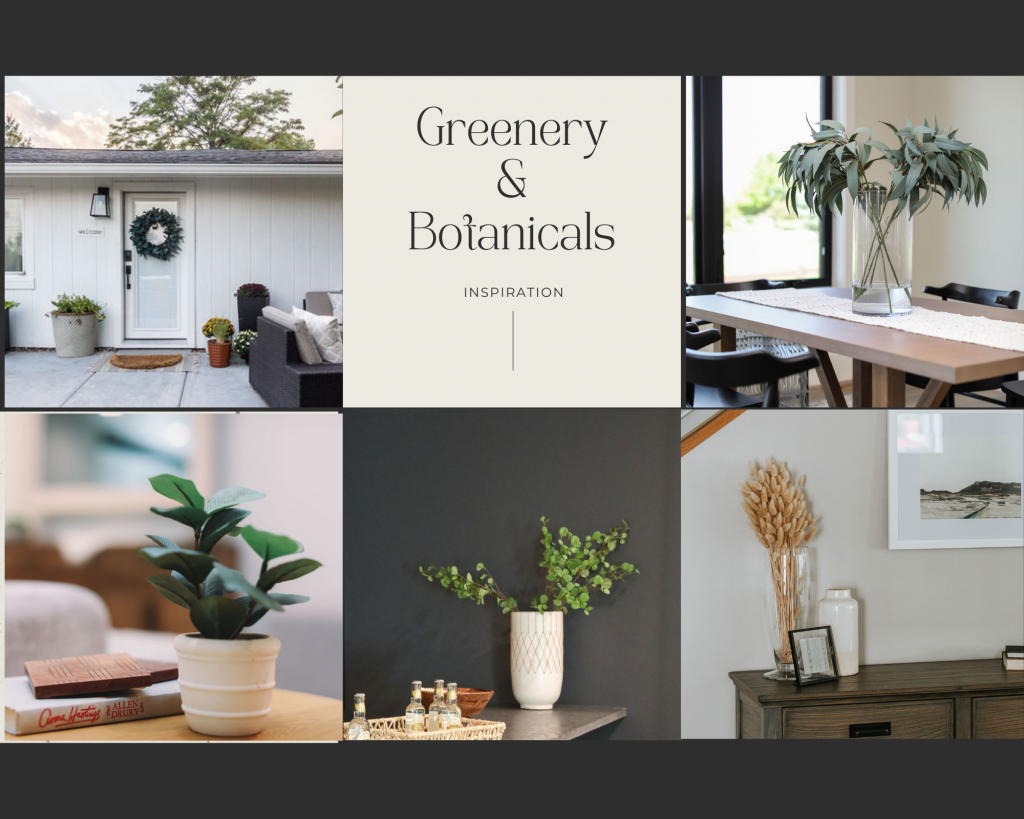 We love a front door wreath for eye catching curb appeal, but they can be much more versatile especially for indoor use. Here are just a few useful seasonal tips we wanted to share with you. Adding small wreaths around candle bases to give a festive feel or a little pop of color on an end table/bookshelf makes for an easy seasonal change out; add in a few books with festive colored bindings for a cozy pulled together feel is a great way to accent any room. Table focal points can be as easy as taking a few smaller wreaths or garland around candles, candelabras, vases or cake stands for another great easy way to utilize greenery and botanicals for a fun holiday vibe. Small wreaths can be strung on festive ribbon and hung on kitchen cabinets to create the festive feel that continues into a kitchen without taking up much needed counter space. We love a good cause, especially, this time of year and organizations such as local scout troops maybe selling live wreaths and garland. Similarly, Local floral shops may also be sell seasonal wreaths, sometime custom, or have a class you can take with friends to make your own while making memories and supporting small business (which we personally love). These items make great gifts as well as giving back, spreading joy and amazing natural smells of the holiday season.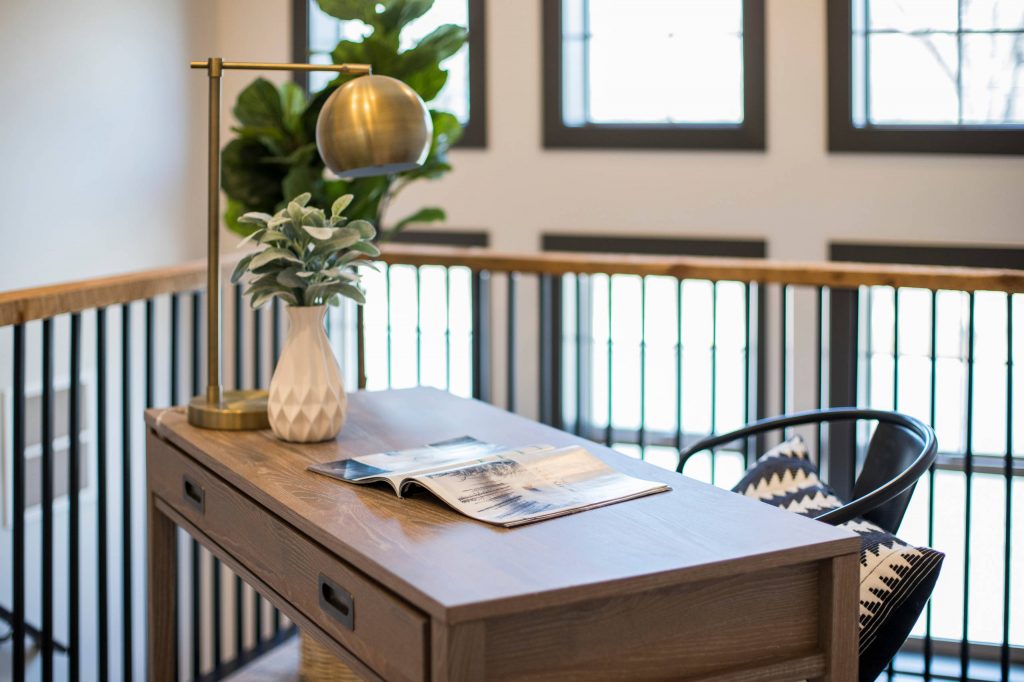 Dried botanicals and greenery are yet again a great easy way to add pops of color to the empty corner of a room, bathrooms, end tables, or bookshelves when decorating, especially for the holidays, as you can find seasonal themed botanicals all over this time of year. Trees are generally front and center drawing your eye during holidays but don't underestimate a good dried botanical bouquet to add ambiance to any room. Adding botanicals to a vase is a fast convenient way to display them, but people do get much more creative and so can you. Weather it be a large vase with a tall arrangement or a small vase for shelf décor you can find what goes well in any space. Another way to utilize botanicals is to used pressed botanicals for art; botanical art can be used many ways from the actual flora to sketched art pieces they are great conversation starters as well as visually appealing. Botanical wallpaper has become popular with some and can add custom looks to the back of bookshelves or the bottom of drawers. If you are daring enough to do an entire accent wall in your home we strongly recommend you consult a professional, if this is something you are interested in doing, as its not as easy as they make it look online and there are several factors to consider. Kitchen windows or shelves are another great place to display botanicals or herbs in jars with oil or water for a beautiful, finished accent.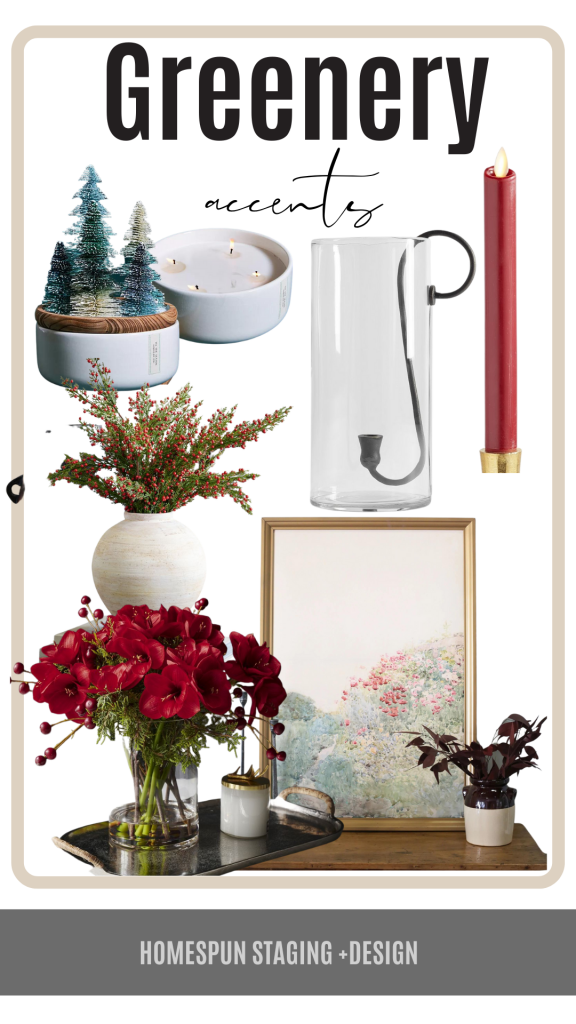 So if you are looking to freshen up a room or just add in/swap the usual décor for some seasonal pops these tips are a great way to do that with minimal work. If you feel over whelmed as many of us do this time of year don't worry we have you coved as you can shop with us here @LTKit. We offer consultations for a variety of different needs, not just limited to selling your home. So please reach out and see if we can help you with your next design project no matter how big or small. Have a wonderful winter season and remember to stop and smell the botanicals.
Follow us on social media:
IG: @homespunstaginganddesign